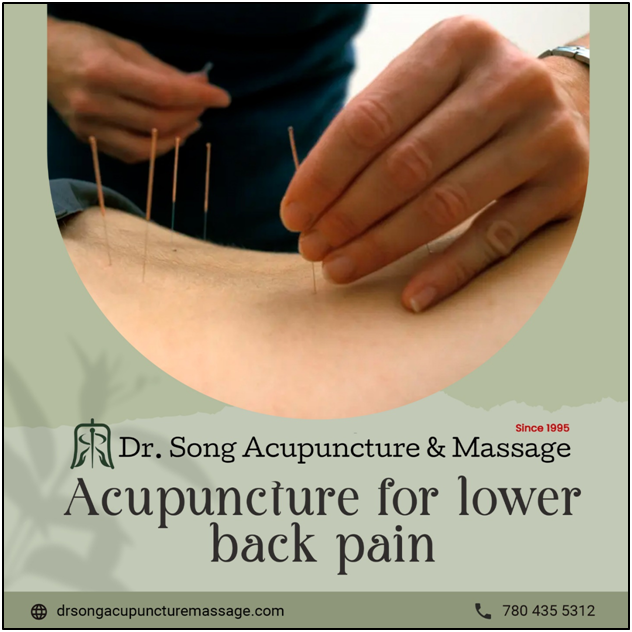 Back pain has always been a reason to resort to massages and methods to relieve them. The causes are usually physical overexertion, problems such as scoliosis or hernias, and even poor posture or stress. Now, in addition, teleworking continues to be implemented in companies; sitting for too long can cause more back pain. For many years, low back pain has been the leading cause of disability worldwide, and the figures continue to climb. As a result, it is critical to find effective relief.
While using pain relievers might help persons suffering from back discomfort, the fact is that this is only a band-aid solution. The issue remains unresolved, possibly never finding a solution, coupled with a dependency on chemicals. When not consumed, backaches reappear, continuing until consumption resumes. Acupuncture, an ancient Chinese healing practice, has become increasingly favored in our culture. This method offers a gentle approach to treating various ailments, including back discomfort.
Why Acupuncture Works for lower back pain?
Neurotransmitters – Tiny chemicals called neurotransmitters have the power to either start or stop the messages that carry pain in our bodies. Scientists found that when people use acupuncture for lower back pain, something interesting happens in their brains. One particular neurotransmitter, called norepinephrine, is like a messenger that tells our brain about pain. The clever thing is that acupuncture in the brain makes less norepinephrine, which stops the brain from sending pain signals.
Endorphins – Endorphins are a chemical substance that our body generates related to pleasure. One effect of endorphins is that they are powerful analgesics that our body is capable of synthesizing. Through acupuncture sessions, endorphin concentrations are increased.
Spinal Cord – When an acupuncture needle is introduced, a stimulus will be produced that will reach the brain through nerve fibers. This stimulus reaches the pain centers, inhibiting them. The nerve fibers used by acupuncture stimulation are faster conducting the stimulus than those used by painful stimuli. In this way, when the painful stimulus reaches the brain, it is found that the effect of acupuncture inhibiting pain has arrived earlier and is already acting.
Local Effects Of Acupuncture – At a local level, acupuncture for back painincreases blood flow. When there is a muscle spasm, the muscle fibers are contracted, and on the one hand, the blood does not arrive correctly to provide nutrients, nor can it evacuate the waste products of cellular metabolism, which causes an increase in oxidized substances and cellular acidosis. By increasing blood flow, acupuncture regulates the proper functioning of muscle cells.Acupuncture sessions have a notable impact on reducing the local nerve fiber count, resulting in desensitization over time. When acupuncture is administered, the skin releases adenosine, which enhances blood circulation and provides pain relief. Following an acupuncture session, adenosine levels can surge by up to 24 times.
Winding it up
In conclusion, acupuncture exhibits the potential to alleviate low back pain through its multifaceted mechanisms. However, it's crucial to remember that acupuncture should be administered by trained professionals to ensure its safety and effectiveness. Relying on skilled practitioners for the best acupuncture in in Edmonton enhances the likelihood of experiencing the benefits of this traditional Chinese medicine practice.